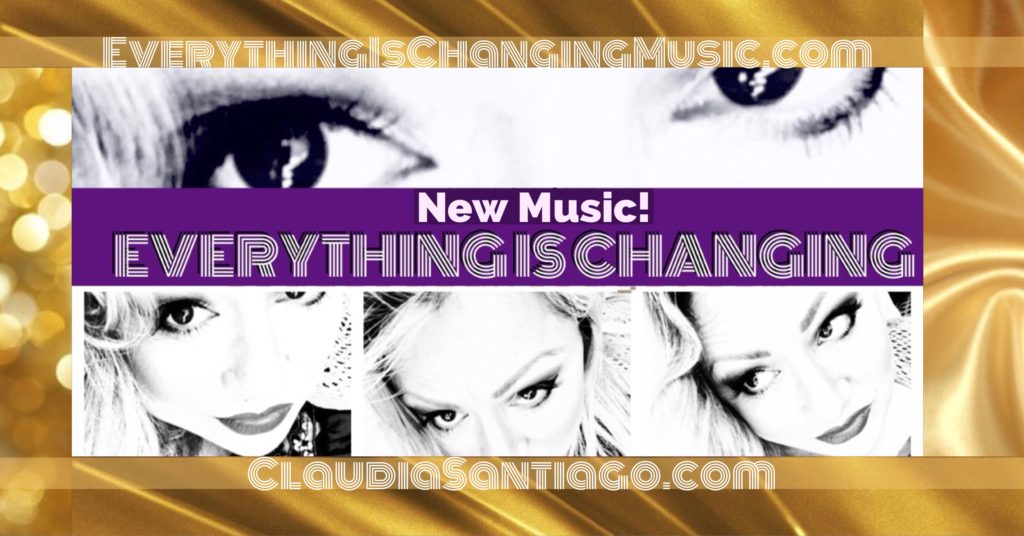 New Music Releases Coming Soon!
Visit: www.EverythingIsChangingMusic.com for VIP exclusive news, live stream broadcasts and special live event appearances by Claudia Santiago showcasing new music!
Bookings / Interviews: www.ClaudiaSantiagoMusic.com
Below in the video you will see a sneak preview of some of the song titles and photoshoots of new artwork for the album and single releases!
Below are some previews of some of Claudia Santiago's  new upcoming music!
"SPANISH HEAVEN"

Songwriters: Andrew Lane /Anthony Little / Keith Ridenour
Publishers: Drew Right Music / A Little Music (ASCAP) / Bottari Music Publishing (BMI)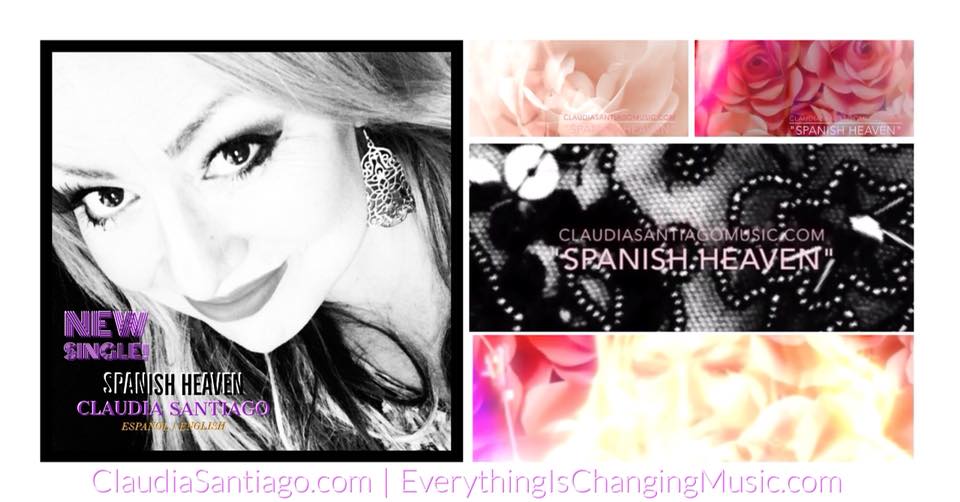 "SILVER LINING"

Songwriter: Michael Jay
Publisher: Rhythm Addiction Music" (BMI)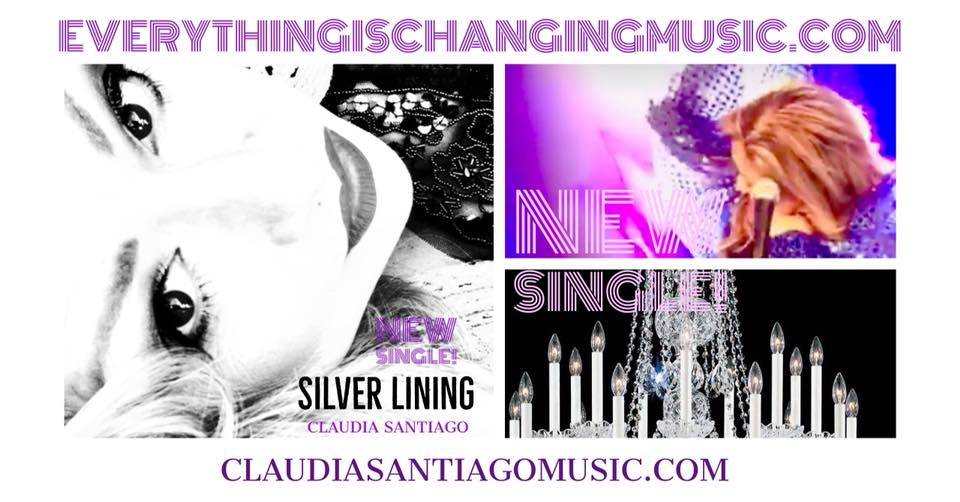 Book Claudia Santiago and Band for Concerts in Your City!
www.ClaudiaSantiagoMusic.com