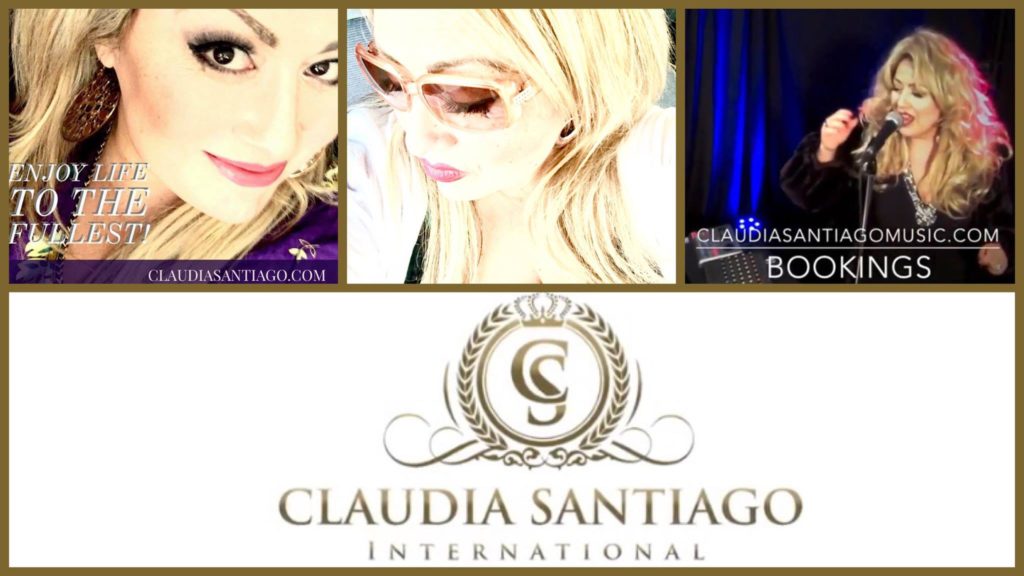 CLAUDIA SANTIAGO
Bookings and Interviews
Contact
[For Bookings/Interviews complete Form Below]
Please see list below of ways to work with Claudia – Events, Private and Corporate:
BOOKING REQUIREMENTS – Easy 1-2-3 STEPS
1) Complete and Submit Booking form here or form below
[ CLICK HERE FOR BOOKINGS / INTERVIEW CONTACT ]

2) Follow up:
Claudia's office will follow up with you via email and phone call to fully understand your needs, send you specialized one sheet/press kit login for services to chose from and an agreement will be sent to you via email.
3) Signing of Agreement:
Date(s) will be confirmed with the deposit, signing of an agreement and rider that outlines the terms of services. Claudia Santiago's rider will detail the agreement:
presentation/performance, appearance on film or media, financial, technical and
hospitality: meals*, lodging*, fight(s)* and ground travel expenses* (if applicable*).
(Once this is signed, we begin to make all the detailed plans for your event or booking request.)