CLAUDIA SANTIAGO BOOKINGS:
Entertainer – Comedic Actor
The bilingual quirky Latina Diva
"Lady Santiago Gaga-a-a-a"
Loves to crash Claudia Santiago's performances and events!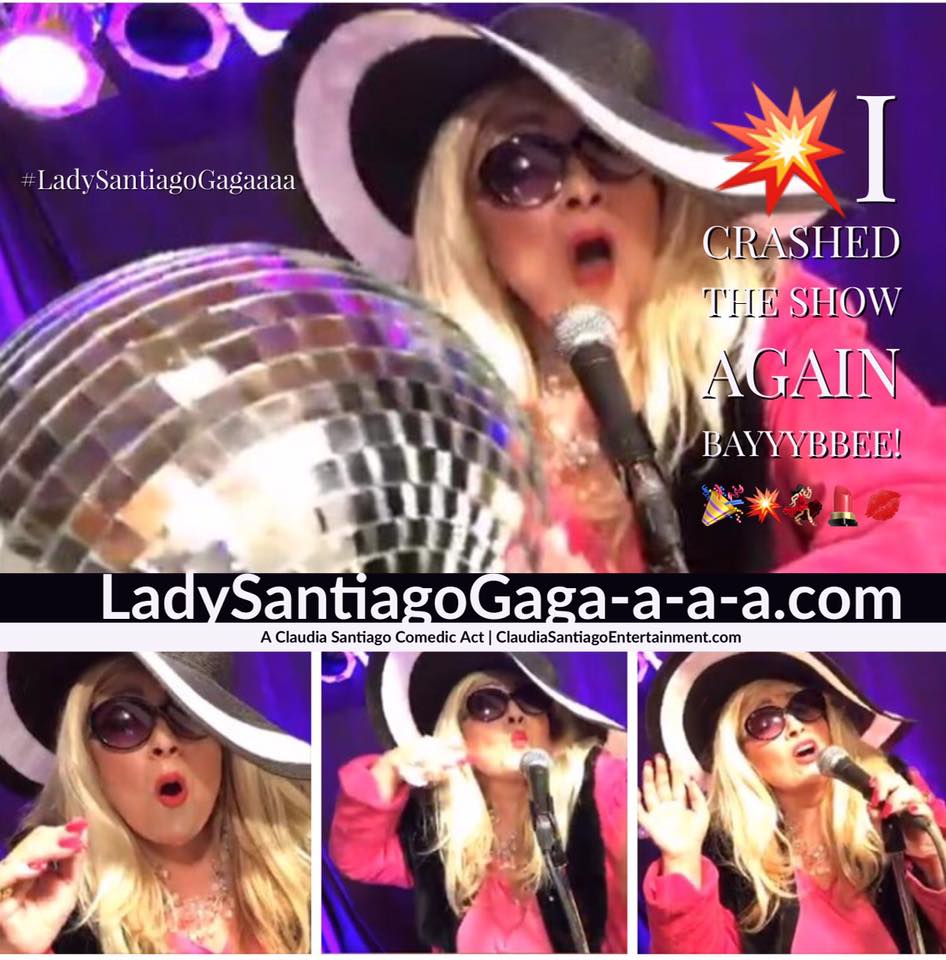 She spoofs relevant topics for private and corporate offline and online events, she mixes in music in English and Spanish and can appear as the Emcee of events/shows, keynote speaker or surprise special feature. She is available for events, stage, theatre or film.
[www.LadySantiagoGaga-a-a-a.com ]
Please contact us for bookings for appearances as a guest singer at private and corporate events. Please see the requirements in bookings requests section of this site.
[BOOKING REQUESTS – click here]