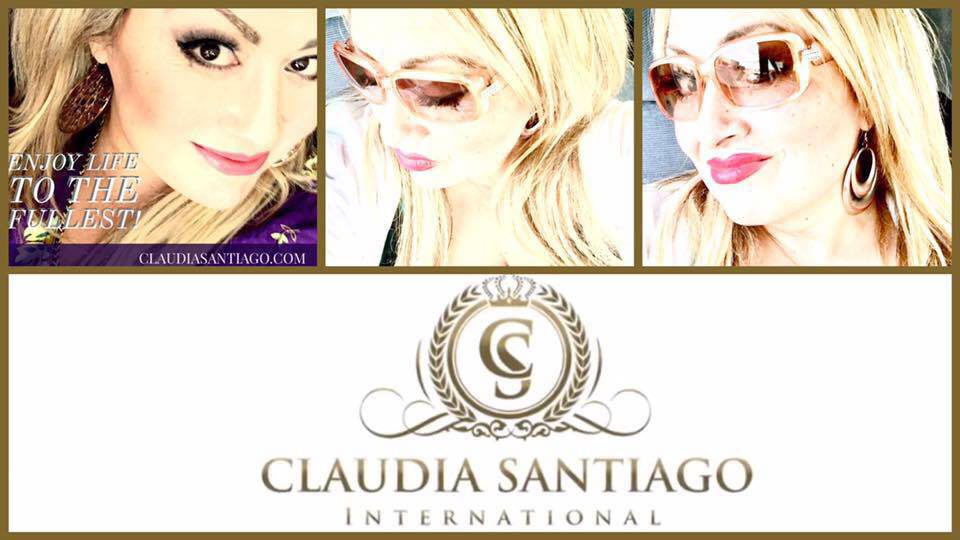 CLAUDIA SANTIAGO BOOKINGS:
Emcee / Event Host
Live Events and Online Livestream/Podcasts or Video Events
[BOOKING REQUESTS – click here]
Claudia Santiago is bi-lingual (English/Spanish) international public figure: keynote and conference speaker, performer, entertainer, broadcaster and brand ambassador/influencer.
She has a unique strength as an event/show Emcee or host as she delivers from live stage and virtual events with professionalism, passion and fun truly connecting with the audience and bringing massive value. Because of her professional training as a recording artist, broadcaster and producer, she understands how to present well and make an event/show truly interactive and memorable!
Claudia a principal consultant of VPGI Enterprises
Agency | Talent Management | Productions | Events | Publishing | Marketing
and therefore has unique expertise in business, sales/marketing, working with talent of all types, liason with media and act as PR in various situations pre-event, during event and post-event.
Claudia is herself a talent, but also develops talent, so she understands the importance of properly positioning and introducing celebrities or dignitaries at your event and also has the production know how to also keep your event running on time and liason with your tech team for optimum performance!
Claudia has the experience and talent of the entertainment industry to make your company event increase bottom line and influence. Claudia is recognized as an international extra-ordinary talent and has the capacity to engage with your audience in Spanish and English to  make your event memorable, fun, interactive, and a complete experience for your audience!
AREAS OF FOCUS and Event Types:
Concerts, Festivals, Seminars, Conferences, Livestream Shows, TV, Podcasts

Business & Leadership and Entrepreneurship

Current Technology: Brand and Corporate from offline to online influence

Women In Leadership

Health and Wellness

Entertainment Industry

Creative Entrepreneurship

Leadership and Home, Family, Marriage and Relationships
[BOOKING REQUESTS – click here]