ClaudiaSantiago.com
Welcome ~ Bienvenidos!
Thank you for visiting Claudia Santiago's website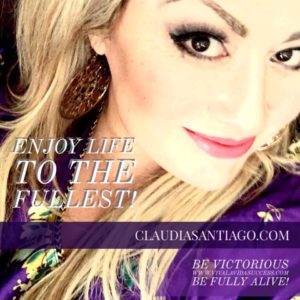 ClaudiaSantiago.com and Viva-La-Vida! Success
Entertainer | Singer | Speaker | Emcee/Host | Broadcaster | Consultant | Entrepreneur
Founder of Viva-La-Vida! Success (VLVS)
[Click Here About Claudia Santiago for Bio]
Please browse the different sections of this website for events, community and other resources. Please click here "Work With Me" or picture below  to find out how to work with Claudia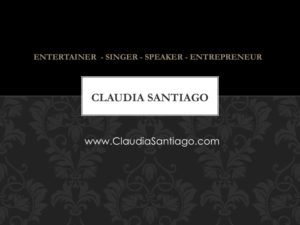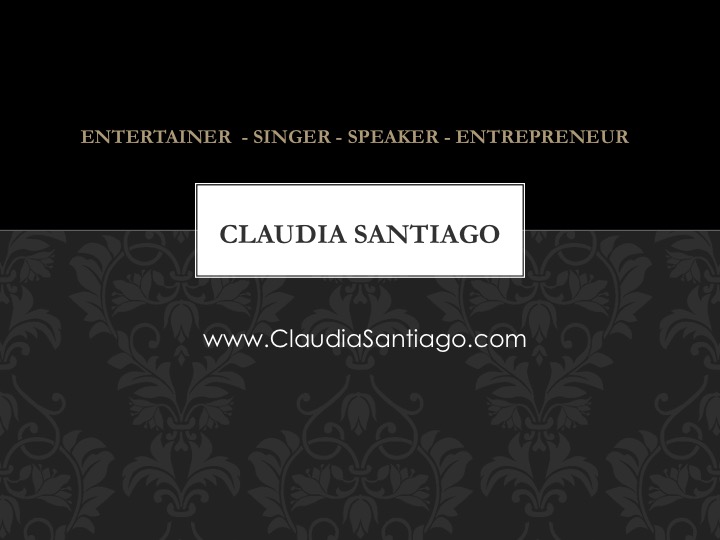 NEW! NOW BOOKING: #VidaNowTour – Interactive Music/Speaking Events
Corporate – Private – Educational Institutions
Help Save Lives: Distracted Driving – It Can Wait
– click Here for more info and bookings –
Other general inquiries / bookings / interviews
Click Here
One of the things you will see is that Claudia has new music, magazines, and interactive Viva-La-Vida! Success Live Broadcast shows! She is the host and has co-hosts and special guests.
You can join via live stream in person from wherever you are at. She has different shows that you will love to connect with.
Check it out!
www.ClaudiaSantiago.Live
As a special gift to you, she invites you to receive your complimentary membership for Viva-La-Vida! Success Network at www.VivaLaVidaSuccess.com.
Here's a sneak peek at some new music Claudia is performing and recording. In the video below you will hear Claudia Santiago singing a beautiful love song called:
"The First Time Ever I Saw Your Face"